Top Questions To Ask Before Hiring A Painter
When you invest in having your home painted, you want the job done right. Reviewing the "top questions to ask before hiring a painter" will help you choose the best painting company in Milwaukee or Madison. Hire a reputable company who will get the job done right!
How long have you been in business?: Yes, every business needs to start somewhere, however, it is always better to go with a company who has at least five years of experience as this demonstrates their staying power which is important in case you have a follow-up question or need down the road. This also tells you if the company is local.
What is your experience level and that of your team?: Naturally, if they've been in business more than five years, they have experience. You should still ask about the experience of not only the owner(s) but also the members of the team. With experience, comes a wide range of experiences. This gives the crew the opportunity to work with difference types of home and businesses, exposing them to different challenges. A team of experienced painters will understand the right techniques to properly prep the house, they understand how to ask the right questions to fully understand your project and they are better able to guide you on the type of paint you should use, and they know all of this from past experience
Is your painting company insured?: It is important that you hire an insured contractor so that you are not at risk as the homeowner should something happen to a worker while they are on the job. It is appropriate to ask to see proof of insurance.
What is your warranty?: Most reputable painting companies offer a 2-3 year warranty. At Culver's Painting, we offer a minimum 3-year warranty. At Culver's Painting, want to create a relationship where our customers are comfortable calling us if they have any question or concern. We rarely see people who need to utilize the warranty because we take the proper steps to prep the project and use top quality products. We stand by our work and want our customers to call should they have any question or concern
How do you properly prepare for the job?: A good company will explain the process for you. This way, you know the prep work they will do. If you have deteriorating boards, a reliable painting company will point them out during the estimate so the damaged boards can be replaced before painting commences. Usually, one week before an exterior job the painter should come out and take care of a number of prep projects: powerwash everything, scrape loose paint, fill woodpecker holes, prime any bare wood and get everything cleaned up. This way, the home is prepped with the proper foundation fit for painting to ensure longer lasting paint.
What brand(s) of paint do you use? A high-quality paint product is very important to getting longevity out of your paint project. At Culver's Painting, we use Sherwin-Williams Paint products. We've found Sherwin-Williams paints to last the longest and be of the highest quality.
How do you clean up after the job? An experienced painting company takes time at the end of every day to clean up work areas including removing any trash and moving supplies to one tidy area, even if they will be returning the next day so that you can use your indoor and outdoor spaces with minimal disruption.
Will you start and finish on time? A professional and well-organized painting company arrives when they say they will, works the entire day and returns each day until the job is completed. A professional crew will work diligently with a goal of delivering a quality product without disrupting your life or day longer than they should. Some painters who take on too many jobs at once have slow progress or work becomes intermittent with painters shuffling between jobs. Hiring a company whose owners are managing their teams will avoid these problems. You can avoid this issue by asking the company if someone is managing their teams and how they prevent over-extending themselves so that they can see the job through in a timely fashion.
The weather can be a factor in job delays and a good company will communicate with you. If they miss a day or need to delay a project, they will be in communication with all concerned.
Will my belongings be safe? A good painting company will take care to cover surfaces, and lay down plastic if there will be a lot of foot traffic in and out of the home. At Culver's Painting we move items that need to be moved. We keep your property protected ensuring nothing in your home or on your property is damaged or disturbed. We ask for any special instructions or requests of the homeowner so that we can come in and do our job in the least disruptive way possible.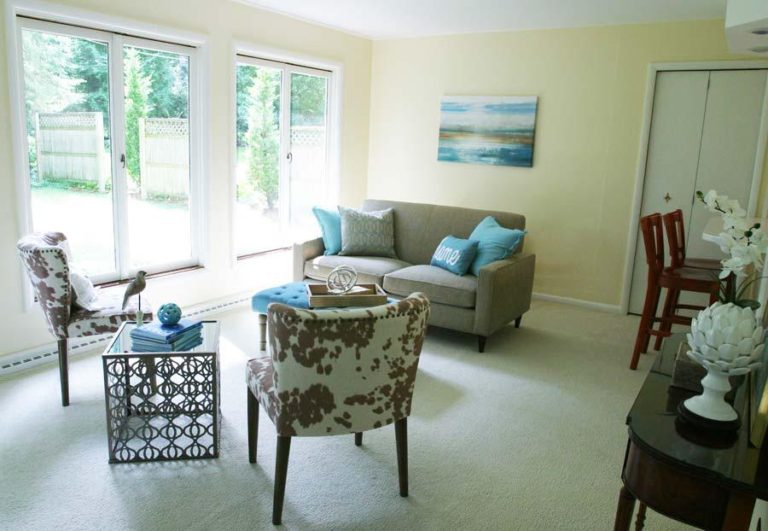 Top Questions To Ask Before Hiring A Painter
What safety practices do you have such as lead paint and dust? A good painting company will be knowledgeable about lead paint and dust practices. Culver's Painting complies with all lead-based paint rules and regulations. We are a Lead Safe Renovator.
Another important tip, look up reviews online! Customer reviews are a great unbiased tool. Reputable companies will have multiple reviews through various review sites online.
Above all, it's important that you feel comfortable with the painting company you choose. By asking these top questions to ask before hiring a painting contractor, it will help you make an informed choice. Now you can choose a painting contractor that you can trust.
Culver's Painting has been serving the Madison, WI and Milwaukee, WI areas for over eight years. Our experienced staff averages 15 years in the industry! We offer interior and exterior painting in the Brookfield and Milwaukee areas as well as Madison and the surrounding areas.
We hope that our Top Questions To Ask Before Hiring A Painter have helped you in the decision-making process. In addition, we hope that you will consider Culver's Painting the next time that you are seeking a painting contractor!